Exterior Door Frame Repair
Your exterior doors are the gateways to your home, and while you may not think of them often, they serve as essential functioning components of your home. If you need to replace an exterior door frame or if it needs repairs, call a professional exterior door frame repair company. Alpine Door Services has a dedicated team of professionals who provide you door service that improves your home value.
Exterior doors receive a lot of wear and tear due to constant exposure, and many old-style homes have doors that allude to that specific style. A door frame repair cost can be high if you are not careful with your instructions. Our team works closely with our clients to give them unmatched service. Our affordable service enables you to take expert help from qualified industry professionals.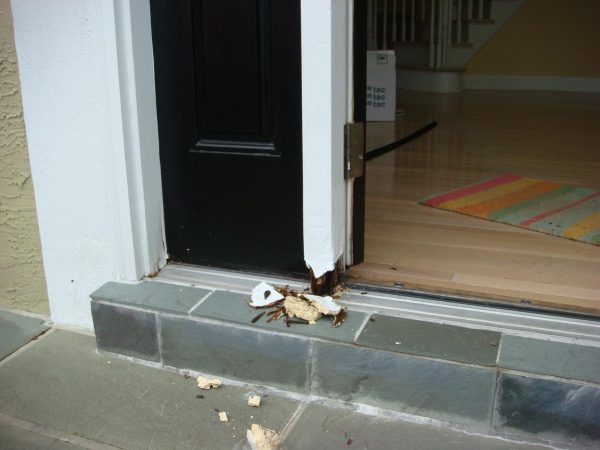 Benefits of Exterior Door Frame Repairs
An improperly installed or damaged door can increase heating or cooling costs in your home. This is because damage can cause sealant removal, resulting in air filtration. Replacing the exterior door frame can re-seal those areas and prevent a draft from coming in. Along with replacing doors, we also offer exterior door frame repair if the door is salvageable. Either way, our team aims to provide you with the quality service with which your door can stand the test of time.
Our door frame repair costs cover services like:
Squeaking and sticking doors
Air leaks
Damaged door jambs and locks
Rotting wood repair
Replacement of exterior door frame
Exterior door frame repair
and many more
We encourage our clients to take full advantage of our services and make their doors look aesthetically beautiful, increasing their homes' value.