Entry Door Repair
An entry door is a standard piece of any residential or commercial establishment. Such doors are available in different categories like wood, glass, or hollow metal with a choice of single or double doors. Regardless of whichever option you choose, Alpine Door Services has the expertise to handle all the issues pertaining to entry door repair and related services.
Your doors play an important role in the safety, security, and energy efficiency of your home. If your entry door was recently damaged or age has started to take its toll, delaying an entry door repair will make your home vulnerable to potential intruders or the environment. You do not need to search everywhere to ask yourself: who can provide a service for entry door repair near me? Alpine Door Services is here to cater to your needs. We offer quality and affordable door repair service unmatched in the industry.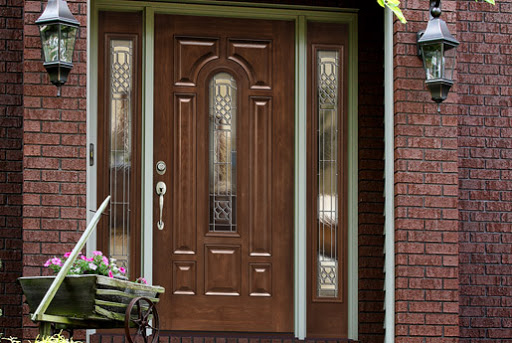 Our team of experienced and professional entry door repair experts deliver a fast, reliable, and responsive service to you in a professional manner. Perhaps a severe storm has damaged the pane of your door, or an intruder has shattered the glass. This will make your home vulnerable to potential dangers; we offer to repair it in a timely manner to look after your safety.
You may even have damaged frames and need entry door repair for fixing it; Alpine Door Services is here to address your every need. We value our customers and take pride in providing them with unmatched service. Whenever you hire us, we carefully identify the issues we find, and report them to you. We work according to your specifications and preferences at affordable rates to provide you satisfactory service.